ENCARDIO - Cloud Migration
BigCommerce website Development for Women Apparel Manufacturer.
Daintyjewells is a family owned, woman-run business. We had helped them migrate their ecommerce website to BigCommerce platform. We had implemented the following as part of the project:
The client was looking to design a website which will showcase the overall design ethos of their product line through the layout, with use of pastel colors, soft design elements, to compliment their brand story. The client was looking to use a scalable and flexible platform for their website and therefore we had recommended the client to use BigCommerce for their ecommerce store. The store is connected with Client's Sage Backend and multiple shipping partners.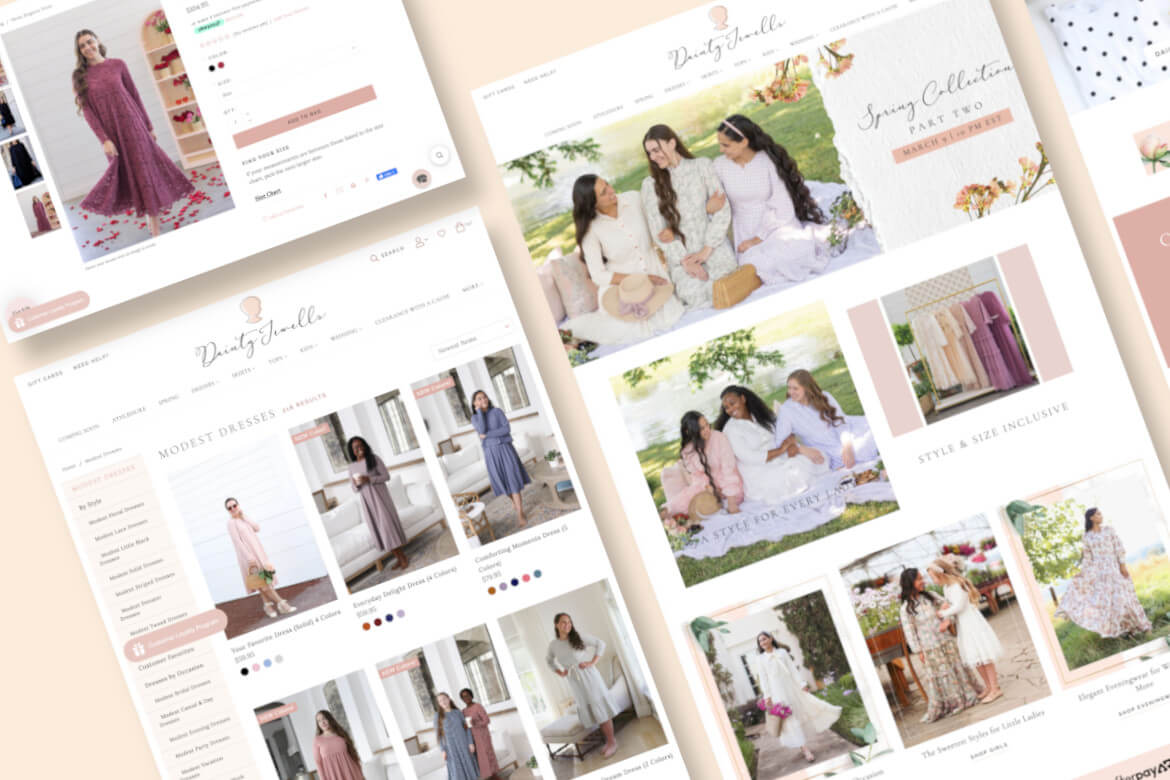 User Experience Design & Backend Integration
The site was developed with integration with client's ERP and Shipping Partner. The solution utilizes BigCommerce platforms which offers virtually unlimited scalability and enterprise class security. 
The website was designed from scratch. The site provides capability for users to place orders online, check order status, place return or replacement requests from their account, post review for purchases made through the website, etc. 
The new store was launched with much success. The client was able to get the site live to Zero downtime and all the features, integrations working seamlessly.  The store continues to perform successfully, accept high volumes of visitors and sales generated.