Migration of Helm Boots to Shopify Plus
The popular Boots brand was looking to migrate their entire ecommerce store to a cloud based scalable ecommerce platform. We had helped client with migration of their entire ecommerce to Shopify Plus platform. 
As part of the project, we had help integrate Helm's backend with Shopify platform as well as integrating their logistics partners & marketplaces.
The client previously using a custom developed solution which had limitations related to extendability, scalability and integrations. 
Following are main aspects that were implemented as part of the project:
– Migration to Shopify Plus.
– Integration with Quickbooks.
– Integration with fulfillment partners.
– Workflow implementation for marketing automation.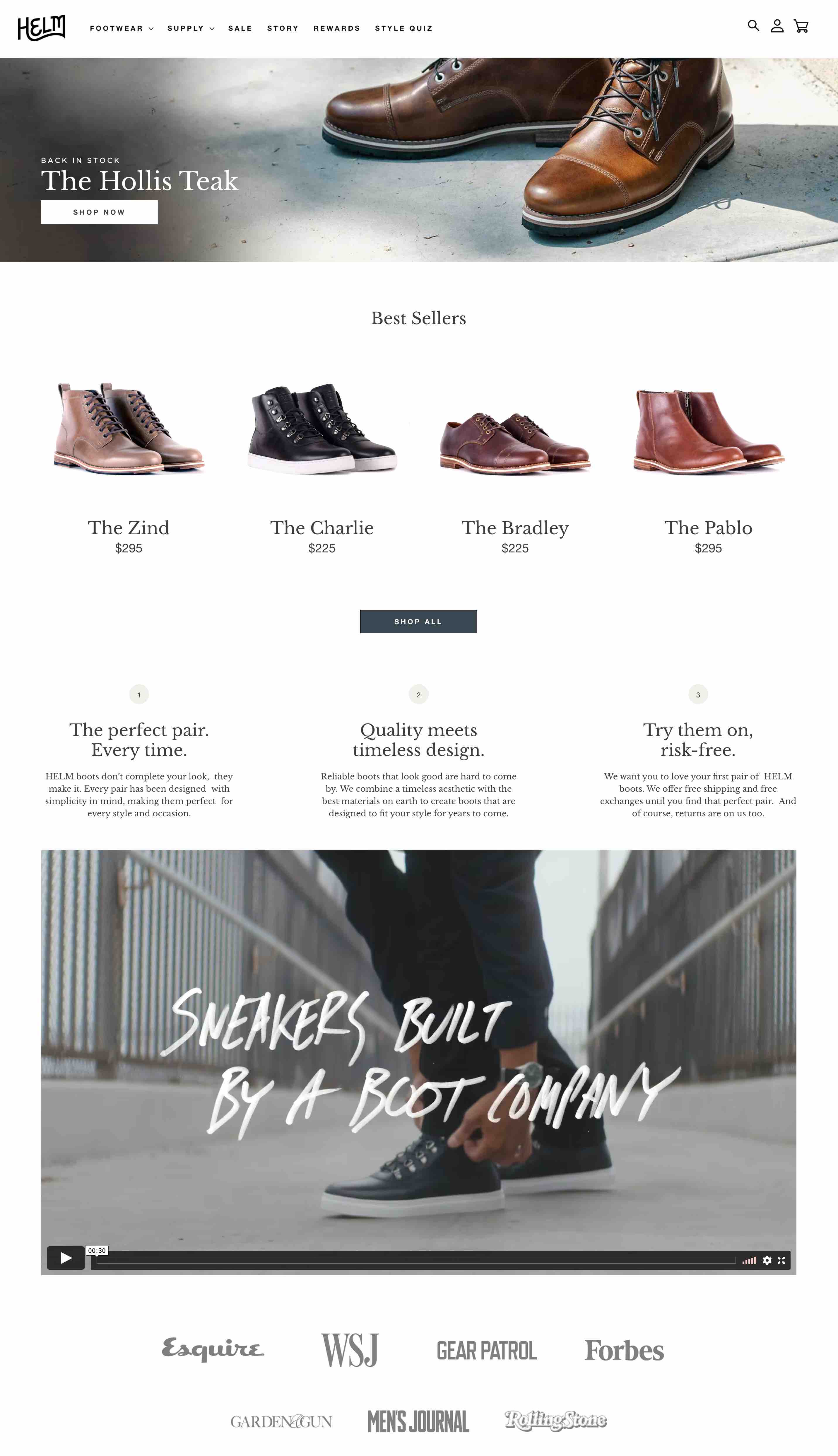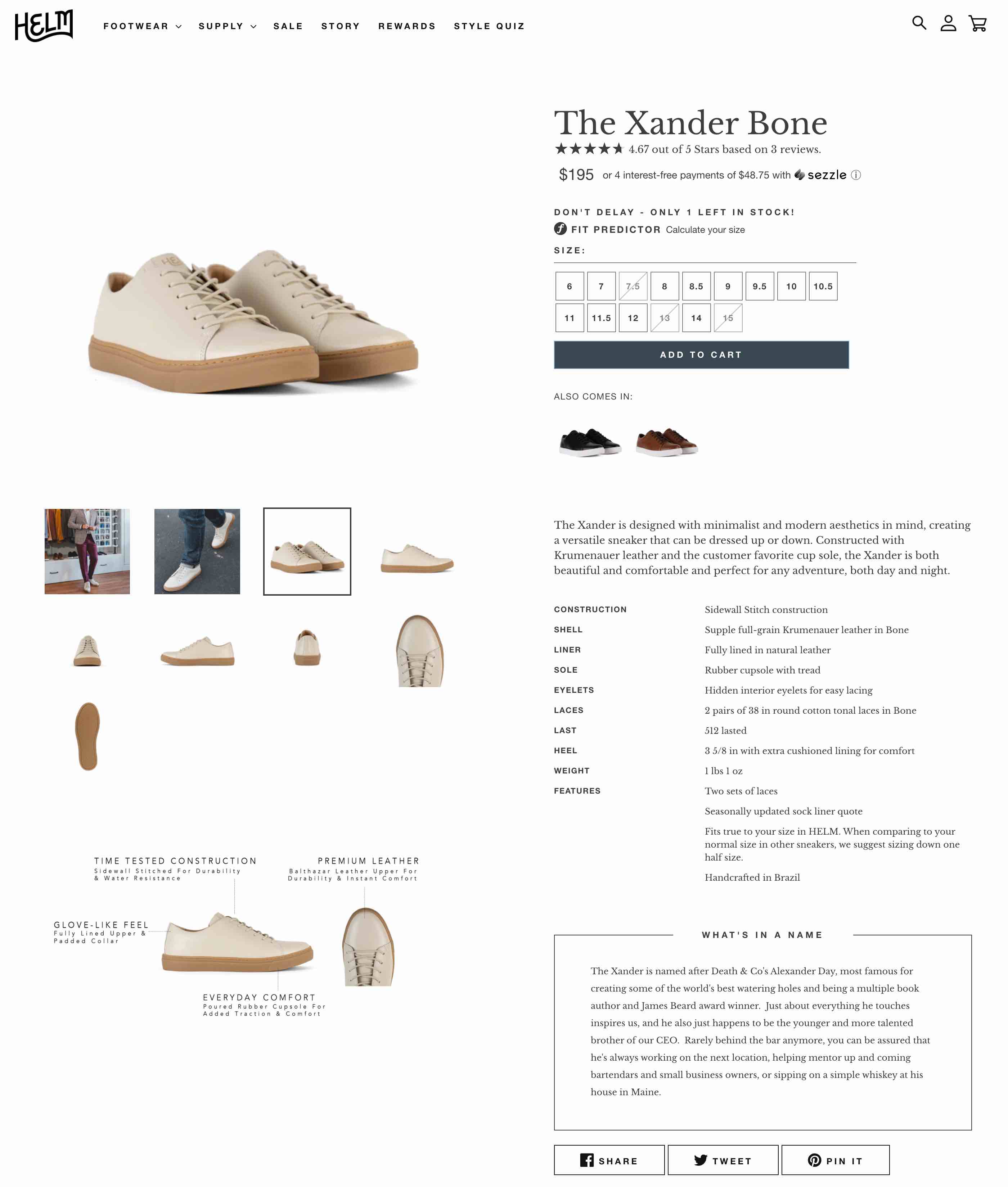 Helm Boots were looking to replace their existing ecommerce and was looking to create an easy to manage, scalable ecommerce website. 
Helm Boots were looking to present a premium positioning for their website with modern user experience.
We had created the Helm Boots website from scratch. The project included Graphic Design,  Shopify Store development, integration with backend, marketing automation & shipping integration.
As with all our project, User interface design and User Experience are big part of our projects. Listed below are some of the website pages designed as part of the project: