DevOps Engineering Services to Automate Workflows and Enhance Scalability.

Hire DevOps Engineers to Grow Your Business Faster with Automation
DevOps is focused on the superior coordination between software developers, project administrators, and the operations team as an approach to software development. In addition to enhancing customer experience and quick bug fixing, CloudConverge works to build an application that enhances the effectiveness of your company. Furthermore, CloudConverge ensures stimulation for quicker app release. Using the DevOps approach, the collaboration between different teams and departments becomes evident, leading to faster code releases.

We collaborate with the strengths of our team members to enable each individual to do their tasks. From determining the cause of a problem to prioritizing tickets using context-improving processes like the DevOps process is essential. You can get real-time information about the state of an application. As a primary necessity of DevOps maintenance, it is the reason we pay attention to it in terms of the user experience.

In today's highly competitive digital marketplace, speed-to-market is a must. CloudConverge DevOps Engineering services empower software development teams to decrease the delivery time and improve their products' performance. In addition, we can add CloudConverge DevOps expertise to grow quickly, apply best practices processes, release better quality releases of products, and quickly respond to customer demands.

Our practices for development and operations are tested by the industry and are built on the latest industry standards. With our world-class DevOps experts, you can develop an action plan to automate cloud infrastructure, speed up software delivery, and establish your company's DevOps culture.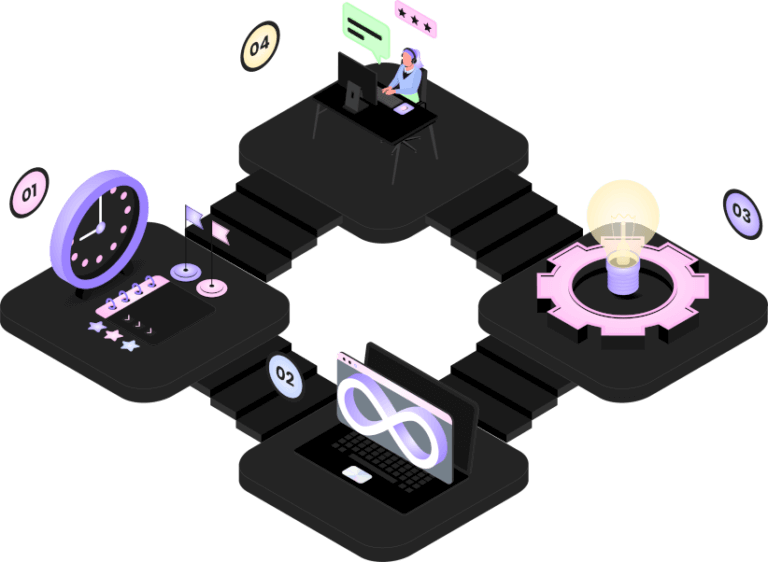 Application and Cloud Management
As one of the top DevOps service providers, we assist businesses in expanding their DevOps strategy to incorporate the cloud. This DevOps cloud platform allows more applications to be developed, tested, and deployed using modern DevOps automation tools.
Continuous Integration and Testing
We assist companies to effectively integrate the work performed by the developers within a fast-paced environment to increase visibility throughout the entire team. We also help in proving the functionality and quality of the project through constant automated testing to ensure the timely identification of issues.
End-to-end DevOps Implementations
An effective DevOps implementation requires a well-planned DevOps roadmap for implementation. Our flexible DevOps implementation approach helps businesses speed up their workflows for business by using all-encompassing automation.
DevOps Consulting Services
Get started on your DevOps journey with our unique DevOps engineering services that leverage the industry's top DevOps tools. Our consultants assist businesses in bringing DevOps transformation from designing the process to developing and implementing automation.
Other Factors to consider:
Excellent Quality
The assistance offered by our DevOps engineers assists in reducing the impact on the human element, which can save a lot of time and effort in routine and repetitive tasks.
Software lifecycle predictability
When we combine the key elements of the DevOps approach, we can create a solution for your business that ensures reliability and scalability.
Faster Issue Resolution
The structure and procedures of our department provide flexible services that can change and adapt to your needs or any modifications to the process.
Ongoing Monitoring
Our DevOps engineers keep a watchful eye on the application and its infrastructure to identify areas of weakness and fix any issues that could arise.
Complex Delivery Experience
Our DevOps procedures streamline the release cycles for applications, ranging from legacy to agile to beyond.
Professional DevOps Engineers
We offer easy access to skilled DevOps engineers who will help strengthen your project by using the most effective DevOps techniques and advanced tools.
Software Lifecycle Predictability
By combining the essential components of the DevOps technique, we can get a predictable development outcome and guarantee the full quality of the software.
Agile Methodology
Our flexible practices and methodologies permit you to tailor your DevOps team to meet your needs or requirements.
Ongoing Monitoring
The DevOps engineers closely examine your systems to find blind spots and correct any issues that could arise.
Cost-Saving
We can help you upgrade your IT technology and its resources to get the most value of your business with minimal investment and resources.
We work with clients worldwide, this includes clients from US, UK, Australia, Middle East, Canada and India 
We have created a number of comprehensive web & mobile app for our clients worldwide.
We as a company believe that client satisfaction starts from initial requirements definition to design, feedback process and golive.
We work on all the major technologies stacks including .NET Core, MERN, MEAN, React Native, Swift, Java and much more.
Some of our Client Reviews:
"We are very happy with the project delivered by the CC team. The entire development process has worked seamlessly for us, with regular updates, thorough testing of deliverables, great ideas throughout the development process."
"Good experience overall. My 3rd project with them overall. Will highly recommend using them. "