Ecommerce, Multi Vendor Marketplace done right
We are a Shopify, BigCommerce partner and have created a number of stores with complex business requirements – Multi-Store for different geographical regions, Multi-Vendor setup, Integration with multiple ERPs, Product customizer, Workflow implementation, Logistics partner integrations.
We help our clients with:
– Shopify Store Development
– Custom Store Development
– B2B ecommerce Development
– MultiStore Development
– Marketplace Development
– eCommerce Enterprise Development
– Mobile eCommerce Applications
– eCommerce Performance Optimization
Shopping Experience Designed to Match the Target Segment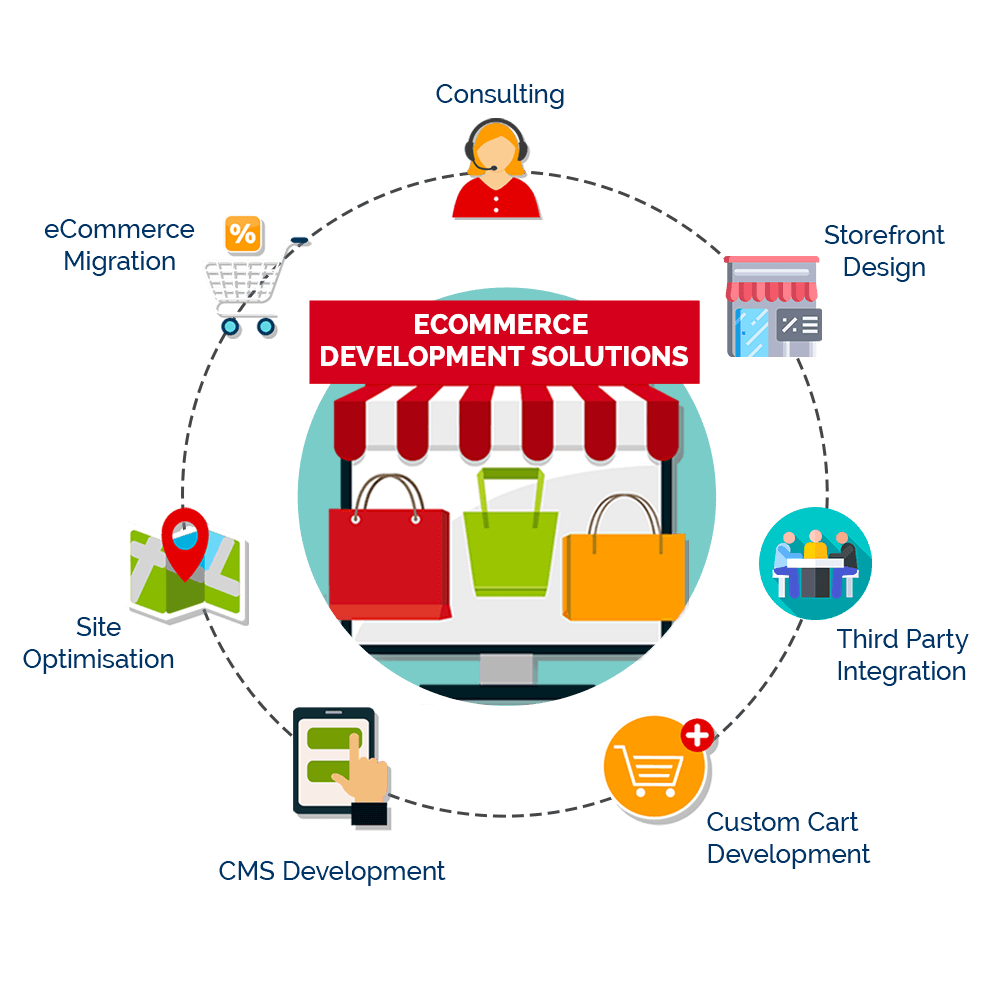 Ecommerce implementation is beyond simply setting up products and checkout. We help clients with carefully setting up optimized Stores, Product pages, Landing pages, User engagement tools based on client's industry vertical.   
Creating a tailor made design for premium brand positioning, brand recollection and user experience. We ensure that the store developed is integrated with the backend, collection and product page achieving high usability score.
Store Optimization & Ongoing Management
Ongoing Store Optimization is a necessary activity that most brands ignore, however this should be a high priority as it results in higher search engine performance and user experience.  
With over a decade of experience in ecommerce industry we have helped a number of international brands with setting up of successful online stores, integrations with multiple logistics partners, marketing automation and workflows, online marketing, mobile app, user experience design.
Extensive Experience across various Ecommerce Platforms: 
– Custom Cloud Native Ecommerce Platform
– Shopify & Shopify Plus 
– WooCommerce & WooCommerce Multisite
– BigCommerce
– Magento Community & Enterprise.
– Kentico
Extensive Experience with end-to-end integration of Third Party Solutions:
– Two way integration of ERP
– Logistics Partner Integration
– Warehouse Management Integration
– Marketing Automation Implementation 
Ecommerce & Consulting Services:
– Headless Ecommerce
– Marketplaces & Ecommerce Portals.
– Mobile Commerce
– Enterprise Ecommerce Solutions
– Ecommerce Experience Optimization.