Health app that lets patients book medical appointments.
Health app lets patients book medical appointments with their favourite general practice and allied health providers. Users are able to access to the following features:
– View availability of Doctors.
– Fast access to favourite practitioners.
– Customised doctor and appointment on patient condition.
– Booking on behalf of family members and dependants.
– Cancel appointments adhering to provider guidelines.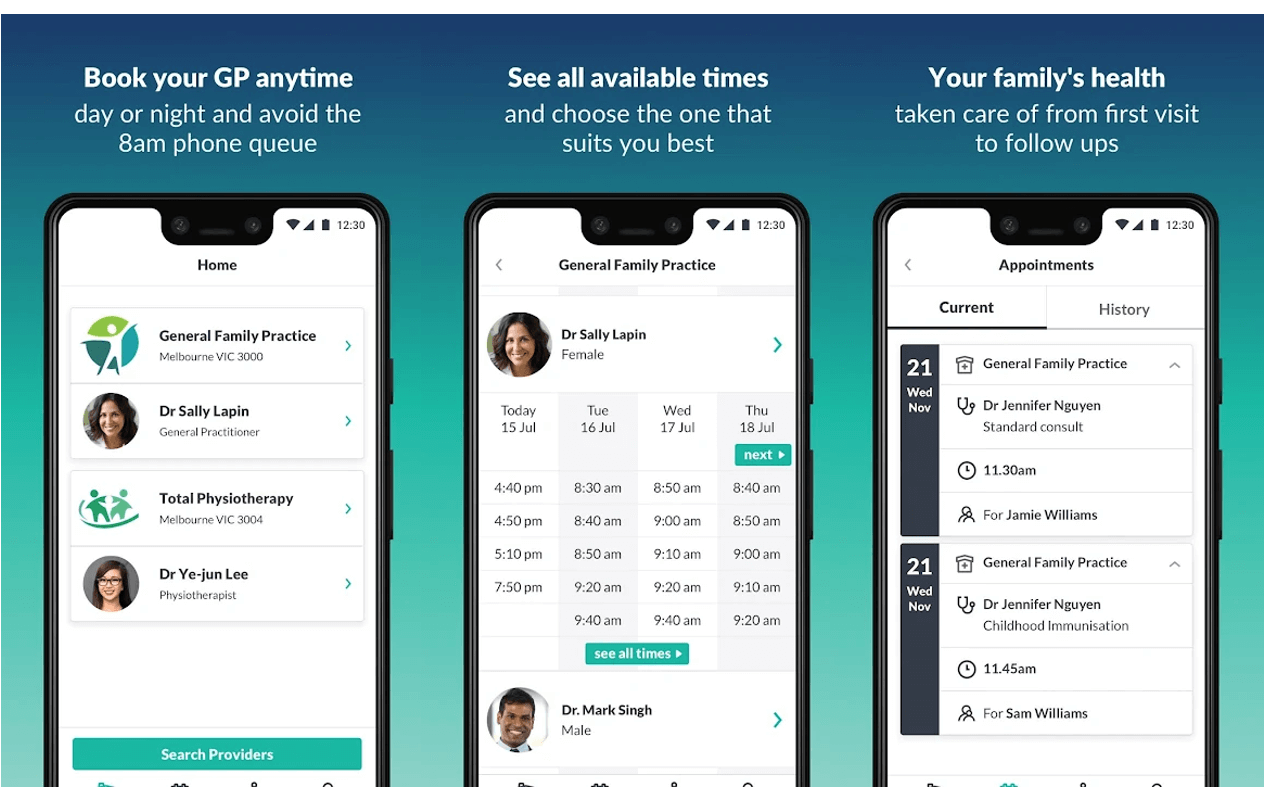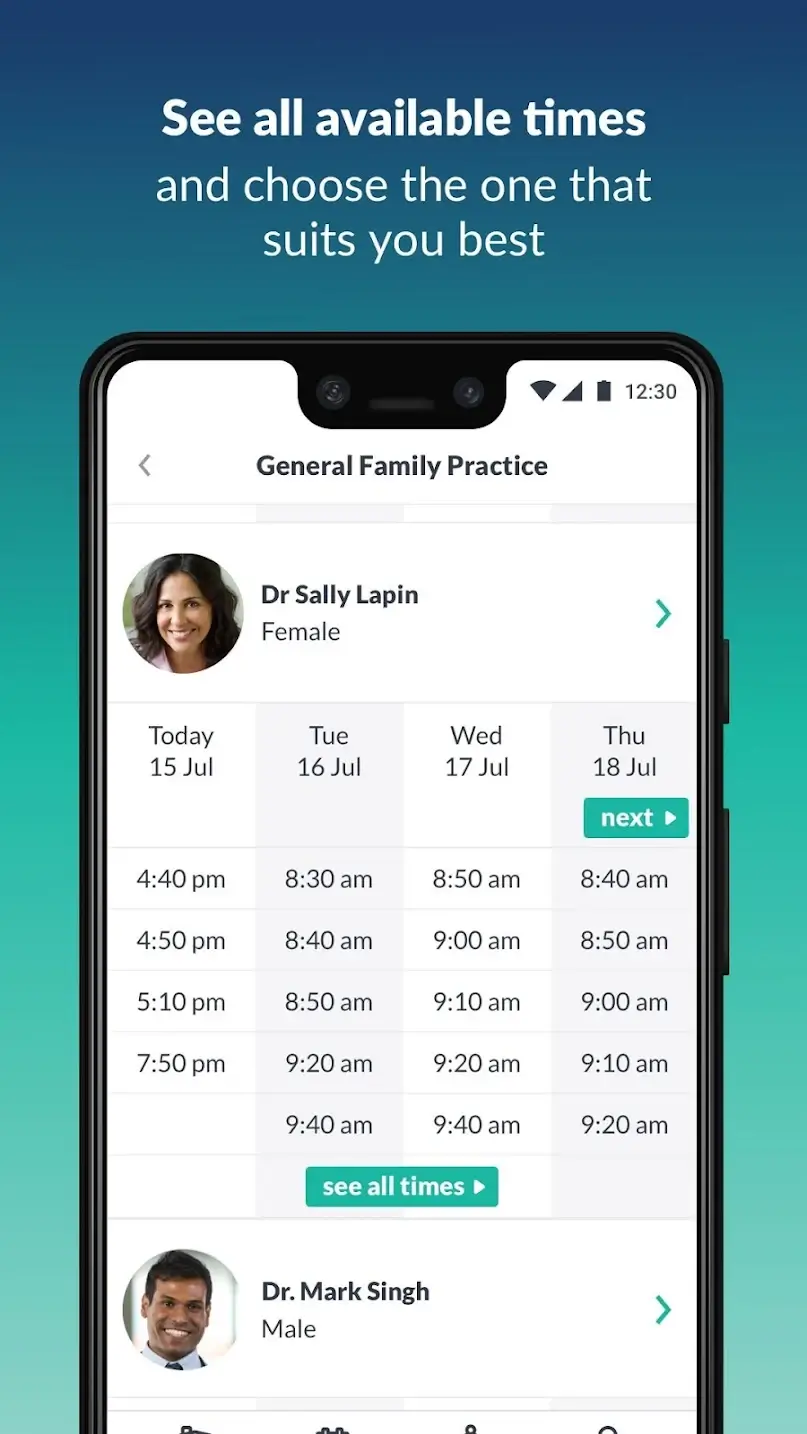 The client was looking to create a mobile app which will allow for users to search practitioners, check availability and book appoints through the app.
The iOS and Android App were developed by us using Flutter platform with .NET Core backend.
The solution was hosted on Amazon AWS with Lambda functions, AWS Elastic Kubernetes Services, CloudFront and other scalable services from AWS.